Iowawhitetail forums
So, I have a brand new prime centergy sitting in my closet, problem is that I need someone to set up n tune it for me. Apparently the local shops that I care to go to, aren't prime dealers n haven't set one up yet! I don't wanna be the first..
Does anyone in eastern IA (Dewitt/long grove area) know a quality shop that has worked on them, or have any experience with setting up/tuning a prime centergy?
Wife n I usually go to Kansas city area every couple yrs, n I normally have Mike (crackers) @ Carter's archery set up my bows.. i don't have any plans to head there in the next few weeks n I'm dying to shoot this bow!!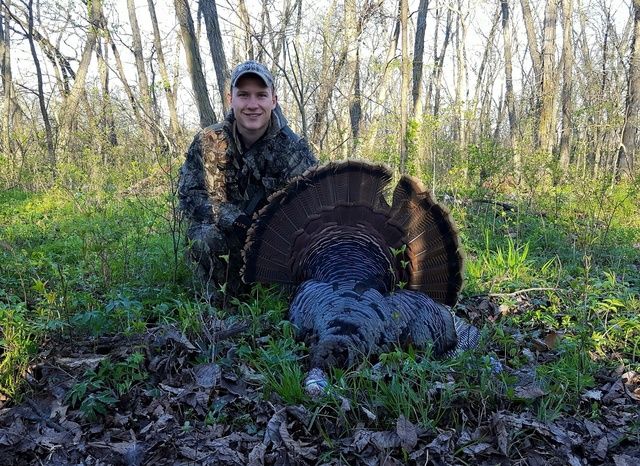 Saturday morning Dad and I headed south to the normal turkey spot. We got setup at the "killing tree" around 5:20am and quietly waited for the woods to to wake up. First gobble was later than expected but the birds started gobbling pretty good after that. They were all roosted in a big valley that they normally aren't in and no birds roosted in the normal spots. Once the birds hit the ground they shut up and headed away from us. A few fired up later in the morning but a hunter on the neighboring property was calling non stop and ended those chances. We packed up and left around 11:30 on Saturday.

Sunday morning it was just me heading south. It was literally a perfect morning - calm, clear, and cool. I was to the tree around 5am and sat quiet until 5:50am when gobbles started ringing out all around me. I had two that were roosted about 150 yards away and were hammering pretty good but headed the opposite way when they flew down. Unlike Saturday, the birds kept hammering after fly...
Is it too late to plant clover now? What's the latest you'd plant it?

Trying to get a plot in... running out of time...!

Steve
I started this year off with back surgery, and I was supposed to be out of commission for 4 months. That being said I didn't schedule much work durning that time frame. Two weeks after the surgery I was back to work, but still had plenty of time on my hands, so I planned a few turkey trips. I went to Nebraska with 3 buddies, where I shot my first Tom of the year. After that me and a buddy went to Kansas and I filled both of my tags in two days. Finally Iowas season opened and I went out the first three days and was able to stick my first bird. All this time off hunting I was falling behind at work and had to stay around home for the weekend. After a post on the ole Facebook, looking for somewhere close to home to hunt turkey, an old friend hooked me up and thats where I filled my last Iowa tag! I have a full schedule now, but I hope to tag a couple more in Nebraska yet this year.

Thanks for reading!!!
Anyone maybe interested in going to Colorado to look for elk and muley sheds. I really want to go for 3-4 days but ill admit im a little nervous to go out in the back country by myself.